Abe Books
Good source of New and Second-hand Jungian Books
---
The Alchemy Website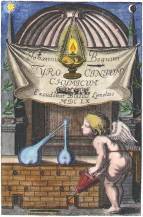 Nearly 400 megabytes online of information on alchemy in all its facets. Divided into over 2500 sections and providing tens of thousanscids of pages of text, over 3000 images, over 250 complete alchemical texts, extensive bibliographical material on the printed books and manuscripts, numerous articles, introductory and general reference material on alchemy.
www.alchemywebsite.com/index.html
---
The Asheville Jung Center
An International Learning Community
The Asheville Jung Center is an international community bringing together some of the world's leading teachers of Jungian thought with a global network of students, professionals and lay people. Based in the pristine mountains of western North Carolina, the Asheville Jung Center has access to state of the art satellite and internet technologies, allowing for interactive learning among far ranging sites including Zürich, Chicago, Asheville, Mexico City, Omaha, Charlotte, Raleigh and others. The center hopes to serve as a catalyst, bringing together Jungian institutes, centers, societies and individuals to create an interlinked community of lively teaching and interaction.
We are hosting regular seminars lead by Murray Stein out of Zürich as well as other world-renowned Jungian analysts. These seminars are meant to enliven and enrich the knowledge of psychotherapists, clergy, and others interested in Jungian psychology. We are neither a training institute nor a certifying body. Our educational programs are designed principally for personal and professional growth.
Please consider joining us in this exciting endeavor.
http://ashevillejungcenter.org
---
Association of Jungian Analysts
"The Association of Jungian Analysts was founded in 1977 by Dr Gerhard Adler and colleagues in order to provide an analytic training which aims to hold a balance between archetypal and developmental views of the personality"
---
[ARAS] [The Archive for Research in Archetypal Symbolism
Begun in the 1930's by a colleague of Jung, the ARAS archive contains approximately 17,000 photographic images, each cross-indexed and accompanied by scholarly commentary. The commentary includes a description of the image with a cultural history that serves to place it in its unique historical and geographical setting. Often it also includes an archetypal commentary that brings the image into focus for its modern psychological and symbolic meaning, as well as a bibliography for related reading and a glossary of technical terms.
---
Authentic Movement
"When I remember…I do so with my blood and limbs and skin"
(A.S. Byatt, 2008,p.xv)
I work with individuals and groups on promoting healing and developing creativity in a safe and supportive environment by working with the 'felt sense', dreams, Authentic Movement and active imagination. I have worked as a dance practitioner for over 25 years, am a Focusing Practitioner, Authentic Movement Practitioner and a Jungian Analyst in training.
Individual psychotherapeutic work integrating Focusing (felt-sensing) with Jungian analysis (dreamwork)
Creative focusing based on the needs of the individual/artist, working to articulate and deepen the creative process through a felt-sensing approach
Authentic Movement groups integrating Depth Psychology, Authentic Movement, embodied dreamwork and the felt-sense
Jane Bacon, BA, MA, PhD
Psychotherapist, Creative Coach and Facilitator
---
Bleddfa Trust
The Bleddfa Trust is a registered Charity (No. 507635) whose purpose is to educate people in the subject of creativity, spirituality and self knowledge using Art, Science, Religion and Philosophy. We do this through workshops, seminars, exhibitions, lectures and informal gatherings. Founder, James Roose-Evans began the Trust as a place for those seeking to deepen self understanding through inner reflection, meditation, the arts and encounters with others. A copy of the Bleddfa Brochure Who we are and What we do, in Acrobat PDF format, is available from the Programme / Downloads page.
---
The British Association for Psychological Type.
BAPT, The British Association for Psychological Type, was formed in 1989 out of the Myers-
Briggs Type Indicator® Users' Group. It is a non profit making organisation that links the psychological type community.
BAPT's aim is to provide a national focus, to be a centre of excellence and to promote knowledge and good practice – not just for qualified users of the type theory and MBTI® instrument but for all who are interested in Jungian psychological type theory..
---
British Association of Psychotherapists
We are one of the longest established and largest independent providers of Jungian analytic and psychoanalytic psychotherapy for adults and children in the UK. Our members work in the NHS, the corporate and voluntary sectors and as private practitioners. We have been training Psychoanalytic and Jungian psychotherapists for nearly 60 years.
We welcome enquiries from all sections of society, especially from members of Black and Minority Ethnic communities.
http://www.bap-psychotherapy.org/content.jsp
---
Bud Harris
REFLECTIONS ON THE JOURNEY TO WHOLENESS, a quarterly e-newsletter of Jungian thought.

www.budharris.com
---
THE CHAMPERNOWNE TRUST
FOR PSYCHOTHERAPY & THE ARTS
The Champernowne Trust, a mental health and educational charity, was founded in 1969 by the late Irene Champernowne. It was established to promote emotional health through Jungian Psychotherapy and the Creative Arts, building on the pioneering work developed at Withymead, the therapeutic community she ran in Devon during the 1940s and 1950s.
---
The C.G. Jung Page
The Jung Page was founded in 1995 to encourage new psychological ideas and conversations about what it means to be human in our time and place. Any worthwhile psychological theory will change with the changing conditions of life. As we prepare for and move into the 21st century, we need new stories and practices for new times–not grandiose visions, just new, respectful, workable perspectives on ourselves and the world. We need, as Jung said, "a language that alters with the spirit of the times." In this endeavor we invite the participation of Jungian analysts, friends of Jung, students, scholars, and psychotherapists and psychoanalysts of all persuasions.
---
C. G. Jung Public Lectures, Bristol
Since the early eighties, the C.G. Jung Public Lectures have played an important part in establishing and maintaining Bristol's reputation as an acknowledged centre of interest in Depth Psychology.
The monthly lectures are on current issues and topics in the field of analytical psychology and are given by a variety of professional and established speakers. They are open to everybody with an interest in depth psychology, the therapies,, philosophy, religion, mythology, and the arts.
The aim is to provide a friendly informal space for Jung's ideas and philosophy to reach a wider public. There is time for refreshment, socialising, and networking after the lecture followed by participative discussion with the speaker in the round.
http://www.cgjunginbristol.co.uk
---
cgjung.com
Taking the idea to revalue the work and life of C.G.Jung by using modern tools and media the photographer Dieter Klein and computer-specialist Henning Weyerstrass (teachers degree in religious sciences and art-education) founded the cgjung.com. Henning Weyerstrass is the initiator of the C.G. Jung-CD-ROM project 1999. The idea started in the early 19-eighties during his studies at the university of Dortmund / Germany. Prof. Dr. Paul Schwarzenau inaugurated the path to Jung for him.
The friendship of Dieter Klein and Henning Weyerstrass led them to the first visits to Kusnacht and Bollingen. There the first pictures were taken and so they came across Jung's tracks.
– What are the goals of this project?
We want to build up a media point of special interest for Jung and his work. There were only a few actual pictures and some faint traces of his enormous work on psychology in terms of pictures, films and sound material. Inverstigating more and more we realized that we had to build up a network to get in contact with people all over the world to find more traces and materials. Building up this first bottom floor is the presupposition to get new and better insights for further projects.
---
David Holt Online
David Holt – an Introduction
by Michael Whan
Reading David Holt opens us to a most original feeling intelligence. Writing from the standpoint of Jung's psychology, his work speaks across to the whole psychotherapeutic community. Holt's writings are sometimes difficult and always seminal. Who else was able to bring together Jung, Marx, and alchemy? His themes lead us into metaphysics, time, psychosis, theatre, body, economy, and much more; in a way that is highly personal, yet also directly relevant to the whole presentday human context. In David Holt we hear the selfsame spirit that spoke through Jung.
---
GAPS – Guild of Analytical Psychology and Spirituality

"The objects of the Company are for the advancement of education, for the relief of persons suffering from mental disorders and for the protection and preservation of mental health with particular reference to psychology of the soul and its development in the field of analytical psychology.
Members of the Guild consist of IAAP members, and graduates of the GAPS training programme. The Guild provides:
* A full training in analytical psychology.
* A forum for discussing and exploring the spiritual dimension of the personality, with particular reference to the interface between analytical psychology and religion. This forum will at times be within the Guild itself, and at times will connect to the general public, in order to deepen the study of the spiritual aspect of Jung's psychology.
* Therapy, particularly for those individuals who seek a psychological approach that values the centrality of their spiritual life.
---
The C. G Jung Institute of New York
The Journal of Jungian Theory and Practice is one of the most widely read and respected journals in the international Jungian community. Published twice yearly by the C.G. Jung Institute of New York, the purpose of the Journal is to encourage the vitality of Analytical Psychology, also known as Jungian psychoanalysis and Jungian psychotherapy. The Journal features articles on clinical, theoretical, and archetypal subjects that develop and reformulate the clinical aspects of Analytical Psychology and apply them to practice. In addition the Journal publishes articles that relate to the training and supervision of Jungian analysts and articles that address ethical and professional issues in the practice of Jungian psychoanalysis and psychotherapy.
Free download of past issues of The Journal of Jungian Theory and Practice click here.
---
Carl Jung Resources
for Home Study and Practice
This site is designed to offer online resources for the study of Carl Jung theories and methods of exploration of the unconscious. If you are looking for teachings on Carl Jung's ideas and concepts this site is for you. Our resources are classified into 2 main sections:
Online information. That is, articles and papers published online, approaching the most important Jung's theories and methods such as the anima-animus complex, the archetypes, the collective unconscious, the individuation process, synchronicity, the alchemy, astrology, I-ching and more. Also you may find a great deal about the concept of Self and the psychic wholeness in Jungian practice.
Email courses. The most effective way to provide online teachings on Jung's theories and methods is through email courses. Our courses are especially designed for email delivery. They are sent on a schedule basis directly to your email address. You may read them in your browser or email client and save them on your PC or CD/DVD support and even take them with you wherever you go. You may read them anytime without having to connect again to the Internet. Moreover you will receive fresh updates for free. Right now we offer 2 email courses:
http://www.carl-jung.net/index.html
---
The Guild of Pastoral Psychology
Offers a rich, dynamic forum for those interested, professionally or otherwise, in understanding the relationship between religion, spirituality and depth psychology, with particular reference to the work and writings of C. G. Jung. The Guild was begun in 1937 by a group of people, including pioneering clergy and psychologists, under the patronage of C. G. Jung. Its aim was to encourage the study of psychology among clergy and other spiritual leaders, in the belief that a ministry of spiritual and psychological healing was needed.
It was to the Guild, in April 1939, that Jung first gave his talk The Symbolic Life, with its account of how the psyche works in images: Only the symbolic life can express the need of the soul.(Jung) The guild logo the chalice and the serpent, with its ambivalent, multiple associations of wounding and healing, life and death illustrates this suggestive power of the symbol.
www.guildofpastoralpsychology.org.uk
---
Hereford-Monmouth Jungians
Jungian Psychotherapists / Analysts and seminars in the Herefordshire and Monmouthsire areas.
Professional analytical (or depth) psychologists, also known as Jungian analysts or therapists, are trained to work with you in bringing the complex inner world to consciousness, disentangling and freeing inner conflicts, and gaining some freedom from the past, in order to live more fully in the present. This can release energy for life ahead or help find a new approach to that which cannot be changed – a loss perhaps – and growth towards a greater sense of our own unique being.
www.hereford-monmouth-jungians.org.uk
---
The Independent Group of Analytical Psychologists.
The Independent Group of Analytical Psychologists offers a programme which prepares carefully selected candidates to become Analytical Psychologists. Those who successfully complete the programme become members of IGAP and of the International Association for Analytical Psychology (IAAP).
The programme aims to teach and facilitate study of the theory and practice of the Psychology of C. G. Jung. Based on an intensive experience of individual analysis, it emphasises the reality of archetypal and collective contents and processes of the unconscious psyche as well as personal and interpersonal dynamics. Special attention is given to Jung's Collected Works, and a range of related clinical and psychotherapeutic issues is covered as well.
IGAP acknowledges that individuation means that each Jungian analyst will develop personal values and styles of practice, within a strict code of professional and ethical standards.
The IGAP programme of preparation is accredited by the UK Council for Psychotherapy (UKCP) for the purposes of registration.
---
The Imaginal Institute
Imagination is a key to engaging the world with openness and passion. Without it, we have no empathy, no ability to look beyond the immediacy of our experience, no tools with which to analyze what we are told, taught, and shown. It is crucial to making meaning, and is a most powerful agent of change: if we cannot imagine other possibilities in either our own lives or in the communities around us, we cannot not move from our current circumstances.
Ultimately, imagination is, as French mathematician and philosopher Gaston Bachelard writes, "a voyage into the land of the infinite." Through its various projects, the Institute seeks to be a vessel for that voyage.
http://www.imaginalinstitute.com
---
The International Society for Psychology as the Discipline for Interiority
Announcement of the Society and An Invitation to Membership
A Definitional Statement
Essential to psychology is the recognition that the psyche is not only the object of psychological investigation, but at the same time, and recursively so, its subject. Having no point of perspective outside the psyche to view it from objectively, and no substrate or pre-suppositional base in anything more substantial, literal, or positively existing, a truly psychological psychology, it follows, must be internal to itself, a discipline of internal reflection.
As its name implies, The International Society for Psychology as the Discipline of Interiority is dedicated to the furthering of psychology by means of this very same process of rigorous self-application and continuing self-redefinition. Embracing the inwardness of psychology in an absolute manner, its aim is to advance the discipline by subjecting psychology, again and again and at ever new levels, to its constituting recognition that everything that it asserts about the psyche–all of its insights, theoretical statements, knowledge claims, and topic choices–are at the same time expressions of the psyche, a part of its on-going phenomenology.
---
ISAPZURICH
Become a Jungian
Psychoanalyst/Psychotherapist
Carl Gustav Jung's Analytical Psychology offers help in dealing with psychological difficulties and also encourages and sup
ports the development of the personality. Analytical Psychology can therefore be well applied for the therapeutic treatment of psychological disturbance and also for depth analysis and counseling with healthy people. Such people might be struggling with important life questions and decisions, suffering under difficult circumstances or generally interested in their own personal development.
ISAPZURICH offers a unique opportunity to study and investigate Jungian Psychology
* Two 14-week semesters a year with 90 lectures and seminars
* Theoretical and practical studies in German and English
* Personal analysis and supervision in 10 languages
* Students from some 20 countries
* Guest lecturers from all over the world
---
International Journal of Jungian Studies
For everyone with an interest in Jungian studies
The International Association for Jungian Studies provides a forum
and focus for the exciting and important work being done in Jungian and Post-Jungian studies all over the world.
---
The Irish Analytical Psychology Association
"The IAPA was established in July 1996 by a small group of Jungian analysts and psychotherapists to represent and promote the understanding and development of analytical psychology in Ireland. In 1998, the IAPA was officially accepted as a Developing Group within the International Association for Analytical Psychology. The IAPA was admitted to the Irish Council of Psychotherapy in 2000 as the official professional body representing Jungian psychology in Ireland."
---
CG Jung Seminars Scotland
Public Lectures and Seminars In Jungian Psychology
CG Jung Seminars Scotland was founded in 2001 and is a non-profit professional group committed to providing lectures, seminars and other events in the field of Jungian Psychology. The presentations aim to reflect the breadth of the Jungian approach today for both practitioners and the wider public.
---
The Jungian Society for Scholarly Studies
The Jungian Society for Scholarly Studies was founded in 2002 by a small group of dedicated scholars. Its purpose is to study, disseminate, and develop the works and theories of Carl Gustav Jung and the Post-Jungians.
---
Jung Search Online
Welcome to "Jungline" – a service that will help all of you to find out more about the "Collected Works". Though these works are still on their way to become the "Complete Works", the process of enhancing of what Jung said and wrote down is more than ever an ongoing enterprise. While the philemon-foundation is working out the "Complete Works", I would like to invite you to explore the Jung-Universe that is already existing in a digital format by sending me any request of what you are looking for. It might be a special word or a subject you are working on. I will start locating any matchings and then building up an overview upon the material. In the past, the majority of request had been successful and right to the point. It had saved a lot of research time for customers as well as time for typing quotations. So on their way back to you via email the quotations could be used immediately and easily!
After having worked out some of these requests, I built up a database of cross-references and topics that could be useful. While working on the text material (searching and structuring, gathering quotations and definitions) I more and more saw the differences and difficulties in translations. Along the work I found 450 printing mistakes in the german version and 30 % of the greek quotation that is wrongly typesetted, sometimes totally missing (e. g. in the anglo-american issue). The whole Jung text corpus is not and will probably never be free of errors but while working on it I experienced more and more worthful things in it.
http://145.253.64.196:10591/weyerstrass_jung/jungonline_E.html
---
McKenzie Oaks Films
The Foundations of C. G. Jung's Archetypal Psychology of the Self
McKenzie Oaks Films presents a number of teaching videos on the subject of C.G. Jung, his ideas and his teachings. Dr. Robin Jaqua, Ph.D. – Jungian Analyst, and other respected Jungian Analysts seek to "demystify" Jungian Psychology and make it accessible to everyone with curiosity or interest.
Jungian Analysts contributing to the McKenzie Oaks Films programs include Joseph Henderson, M.D., Thomas Kirsch, M.D., Jim Witzig, Ph.D., John Allan, Ph.D., Selma Hyman, M.D., Charles Taylor, Ph.D., Pauline Napier, Lic.Psy., and Gregg Furth, Ph.D. Annmarie Ronnberg, Curator and Managing Editor for The Archives of Research on Archetypal Symbolism, also plays an important part in some of the productions.
www.mckenzieoaks.com/Default.htm
---
Greg Mogenson
Greg Mogenson is a Jungian analyst practicing in London, Ontario, Canada. A graduate of the Inter-Regional Society of Jungian Analysts, he is a professional member of that society and of the International Association for Analytical Psychology. His practice is devoted to analytic psychotherapy and Jungian psychoanalysis for adult individuals presenting with a wide range of issues and concerns. He is also a registered marriage and family therapist, with clinical membership in the Ontario Chapter of the American Association of Marriage and Family Therapists (AAMFT). Drawing upon both the psychoanalytic and the family therapy traditions, he works with individuals and with couples in long- as well as short-term psychotherapy. In addition, he provides clinical supervision for psychotherapists, and lectures on analytical psychology to both lay and professional audiences. A prolific author, Mogenson has published several books and numerous articles in the field of analytical psychology. (Some of the articles are reproduced on this website.) He also serves as editor of the Studies in Archetypal Psychology Series of Spring Journal Books.(Some of the articles are reproduced on thiswebsite.)
---
Karnac Books
Publishers of the Jungian Harvest Journal until 2006 and other Analytical Psychology publications.
118 Finchley Road,
London NW3 5HT
Mail Order and Retail Tel: +44 (0)20 7431 1075
Mail Order Fax: +44 (0)20 7435 9076 Email: shop@karnacbooks.com.
---
Philemon Foundation

The Philemon Foundation is a non-profit organization that has set itself the task of preparing a new edition of Carl Jung's Collected Works, including many new manuscripts that were previously thought to be lost or had not yet been translated. It is estimated that an additional 30 volumes of work will be published containing previously unreleased manuscripts, seminars and correspondences.
---
Marie-Louise von Franz
This site contains information on the works of Marie-Louise von Franz, including books, essays, documentary films and interviews.
The site is sponsored by the Foundation for Jungian Psychology (Stiftung für Jung'sche Psychologie), which publishes Marie-Louise von Franz' works together with E. Kennedy.
The Foundation was established in 1974 by Marie-Louise von Franz along with a few of her students: René Malamud, Willi Obrist, Alfred Ribi, and Paul Walder. Its purpose is to promote research and expand general knowledge of Jungian Psychology, specifically:
organizing conferences for analysts and lecturers in Jungian-related fields along with representatives from other sciences;
conducting symposia on special psychological issues using the ideas of C. G. Jung;
making possible scientific works which creatively broaden the knowledge of Jungian psychology;
publishing valuable works in areas of Jungian psychology;
reissuing out-of-print publications by Marie-Louise von Franz, as well as editing her unpublished manuscripts, and translating her published works into other languages.
www.marie-louisevonfranz.com/en/
---

Mythic Imagination Institute offers conferences, performance festivals, courses, exhibitions, concerts and workshops to encourage a creative response to life — our own individual lives and our lives as families, communities, nations and as a world.
Our purpose is to enliven the imagination. Imagination is the root of empathy, innovation, problem solving, art, and science. The enlivened imagination cultivates insight and understanding of nature and human nature. This knowing exists universally in myths, folktales, sacred stories, and wisdom stories. It exists within the structure of story itself.
Mythic Imagination Institute creates experiences of the mystery and metaphor in myth and story through art, hands-on activity and cross-disciplinary conversation. We gather together artists, scientists, business people, psychologists, scholars, performers, educators, philosophers, writers, astronauts, farmers and anyone else who'd like to be part of it, through the common medium of story. Together we discover, experience and discuss the questions of how to live, what to do, what is right by connecting first to the wisdom our ancestors have left us about the natural world, about our social world, about our own souls in stories. Narrative, metaphor and myth are a language, an accessible, pleasurable medium to bring us toward understanding each other and our own place and meaning in the world. Mythic Imagination Institute's events are full of life because they are full of people who do fascinating, provocative, useful and powerful work in the world.
http://www.mythicimagination.org
---
Research and Training Centre for Depth Psychology
The aims of the Centre are, on the one hand, to further research on the unconsious psyche as well as on the relationship between psyche and matter, and, on the other hand, to provide a training programme for qualified analysts. The training programme is also intended for those who are interested in combining research into the unconsious psyche with their present profession.
The Centre was founded in order to create a place where the autonomous psyche can be considered with total commitment. Both research and training are based upon the psychological findings of C.G. Jung and Marie-Louise von Franz and other related studies. It is also the aim of the Centre to foster the exchange of ideas, to promote discussion of findings, and to increase co- operation among researchers in both the Arts and Natural Sciences, as well as in other institutions.
Münsterhof 16 / CH-8001 Zurich
Tel. +41 44 211 05 59 / Fax +41 44 212 16 84
eMail info@centre-dp.org
http://www.centre-dp.org/
---
San Antonio C G Jung Center
"The Jung Center provides a forum and roundtable for discussion, reflection, inquiry which contributes depth and breadth to our understanding of the relationship between an individual and culture. Further, the Center facilitates people's understanding of the dynamics of the inner and the outer world which leads to deeper and more meaningful comprehension of life from both the personal and cultural points of view."
–Jonathan Paul De Vierville (Vice President)
---
Soul Studies
Founded in October 2007 in Florence, the first International University Center for Soul Studies (certainly the first in its genre), aims at investigating the Soul, through an historical perspective dating back to its origins until today, of its conceptions and all its representations, structures, and functional dynamics.
This is a university, as well as a post-graduate international Center, which welcomes and intends to bring together scholars, lecturers, and students from all over the world to focus on themes, images, and ideas regarding the Soul, through disciplines which have been dealing with it for millennia (such as Philosophy, Theology, Mythology, Ethno-Anthropology, Semiology, along with the more recent development, Psychology, especially Depth Psychology, which, not coincidentally, has been named Depth).
---
Scientific and Medical Network
"The Scientific and Medical Network was founded in 1973 as an interdisciplinary forum for exploring new frontiers in science, health and spirituality, and now has a worldwide membership in over 30 countries. It organises frequent conferences, lectures and educational courses, and publishes its own journal."
---
Search C. G. Jung's Collected Works
Kristine Mann Library
Focused on the work of Carl Gustav Jung, the Kristine Mann Library is well known as an important and accessible resource for Jungian studies.
The Library, established in the 1940's by the Analytical Psychology Club of New York, collects and catalogs books, papers, journals, audiovisuals and other materials by and about C.G. Jung and others in the field of Jungian psychology.
The KML collection also includes materials in related areas of study, such as Eastern and Western religions, alchemy, mythology, symbolism, the arts, anthropology, psychoanalysis and general psychology.
www.junglibrary.org/cwsearch.htm
---
Sesame Institute
Drama and Movement Therapy

The Sesame Institute for Drama and Movement in therapy is an educational charity which has been running since 1964. Jungian in its roots, Sesame works creatively with shadow material, using a crafted session ritual as a container for the wisdom of the inner psyche; amplifying symbols through embodied imagination. Sesame takes its name from the ancient Ali Baba story in which a cave opens to a password and riches are retrieved from the dark. In a Sesame session, drama and movement are the door-opening keys. The Sesame Institute runs Taster Days, Short Training Schools, a two year part-time CPD for qualified analysts, therapists and counsellors. It also partners with Central School of Speech and Drama in delivering a Dramatherapy Master of Arts eighteen month Course. For more information on the Sesame Institute visit www.sesame-institute.org or write to us at info@sesame-institute.org 020 7633 9690
---
Society of Analytical Psychology (SAP)
The Society exists to fulfil four main functions:
The Training of Adult and Child Analysts
The Provision of Jungian Analysis to members of public through the work of the CG Jung Clinic and through the private referrals to members
Education to members of the public and through fellow professionals in the Psychotherapy field
The publication of books and audio tapes about the practice of Analytical Psychology
---
The Southern African Association of Jungian Analysts (SAAJA)
The Southern African Association of Jungian Analysts (SAAJA) is a professional society of accredited Jungian Analysts. It provides postgraduate training in Jungian analysis for health professionals, public events that are informed by Jungian thought, and has a library with Jungian literature.
The Association with its library is located at the C G Jung Centre in Cape Town. It has connections with Jung groups in other centres throughout South Africa, and is affiliated with the International Association of Jungian Analysts (IAAP).
Telephone/Fax: +27 (0)21 689 6090
Email: saaja@jungsouthernafrica.co.za
www.jungsouthernafrica.org.za
---
Temenos Academy
History and Aims
In 1980 the poet and scholar Kathleen Raine, together with Keith Critchlow, Brian Keeble and Philip Sherrard, launched Temenos, a journal devoted to the Arts of the Imagination. The journal sought to give space to poets, artists, writers and thinkers who subscribed to the belief that man is firstly a spiritual creature with spiritual needs which have to be nourished if we are to fulfil our potential and be happy.
From these early beginnings the Temenos Academy was launched in 1990 as a teaching organisation dedicated to the same central idea that had inspired the Journal. Scholars and teachers, committed to what is known as 'the perennial philosophy' – the learning of the Imagination – were invited to lecture and hold study groups to teach an ever-growing number of students.
---
West Midlands Institute of Psychotherapy
Welcome to The West Midlands Institute of Psychotherapy, the region's leading professional and training organisation for psychoanalytical and Jungian analytical psychotherapies.
WMIP members offer psychotherapy for individuals who are experiencing many kinds of difficulties in their lives, and you will find a list of member psychotherapists here.
The Institute provides a regular programme of seminars, lectures and other training opportunities, many of which are open to the public.
Jungian Training Group & Umbrella Newsletter. This link is to their lecture programme.
---
Welcome to the European pages of Woolger International.
Roger Woolger has offered workshops, lectures and trainings in England, Wales and Scotland and Ireland for many years. Many of his workshops and trainings are offered in beautiful country settings such as Grimstone Manor near Dartmoor, Devon, Gaunts House in Dorset and the tiny cathedral town of St. David's, Wales. Our office is based near Oxford (Roger's old alma mater) and is run by Jane May who is always happy to answer your enquiries.
Our European Office: Jane May, Organizer
Briarwood, Long Wittenham, Oxon OX14 4QW
01865 407996 phone/fax or woolger.uk@talk21.com
Since 2002 Britain has had its own graduate association, the Integral Regression Network:
See their web site at: www.integralregression.org.uk The IRN offers its own programme of events and groups.
On the Continent Roger Woolger's work is also well known. In Holland and in Germany editions of both his books have appeared: Other Lives, Other Selves is in German and Dutch with a new French edition while The Goddess Within is in German
http://www.rogerwoolger.com/about.html
---
---
Reciprocate your Links
If you would like to organise an appropriate reciprocal link with us, please contact the Webmaster with your details.